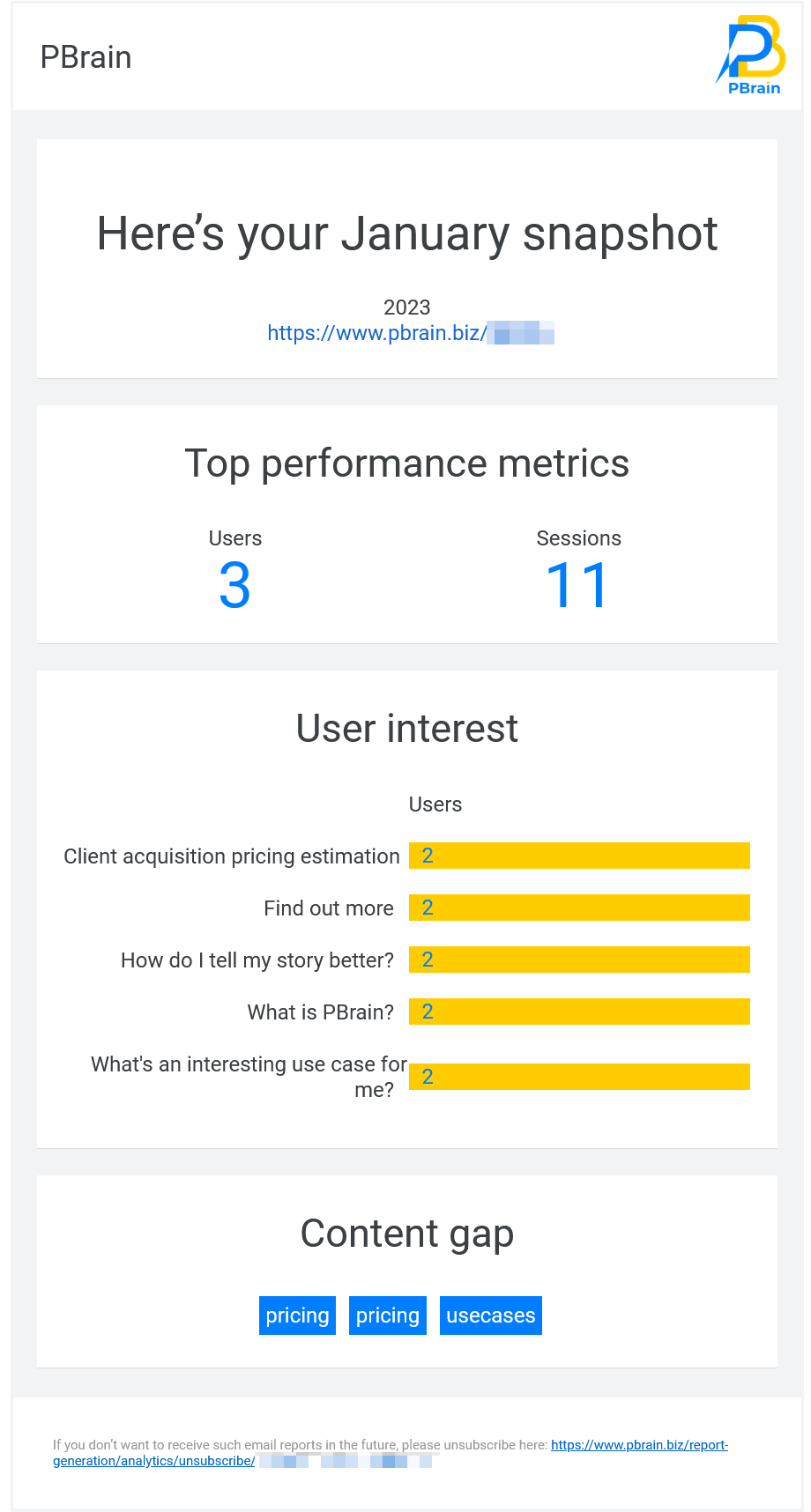 At PBrain, we're constantly striving to improve our services and provide a seamless experience for our clients. That is why we are thrilled to announce our latest offering—monthly analytics report delivered right to your email inbox!
From the report, you gain valuable insights into how your customers are interacting with your chatbot, and identify unanswered queries they may have. With this information, you will be able to improve your chatbot content to deliver an even better experience to your customers.
Best of all, this is just the beginning! We have many ideas of analytics that will help you get the most value out of our chatbot platform, so stay tuned for updates.
If you have a metric you would like us to prioritise, we want to hear from you!