Technical Support Series
Last Updated: 9 March 2019
Chapter 3 - The Shield
PBrain is chatbot builder platform that allows businesses to automate their technical support engagement (Note*: most technical service is scripted) and deliver them as self-help chatbots on desired channels (FAQ websites, forums, Apps, Facebook Page, etc.). The automation of technical service scripts allows businesses to provide more than simple information to customers. It empowers customers to perform simple diagnosis of their problems following the guides available.
This allows customers access to high quality technical service, readily available 24/7. Technical support stuff will be able to focus on more complex problems and serve higher priority customers, as they are freed up from dealing with simple technical service problems.
However, even if the PBrain solution to provide high quality, large quantity of technical support at low cost exists, there are many nuances to consider.
Risk of Adoption
It is important for businesses to consider the time it takes for a deployment of a solution and the initial investment that is required to get the solution off the ground. The longer the time required, and the higher the cost will result in higher risk for the business. Having the option to assess the viability of a solution early and cheaply allows management to be more prudent.
PBrain's SaaS (software as a Service) approach allow businesses to focus on managing their technical support engagement logic, and not be bogged down by the technical requirements of managing and deploying of the chatbot. This translates to substantially lower investment for the business and a faster speed to market as a business can assess PBrain's impact on a particular product type, making a bite-size commitment.
Ease of Adaptation
There are two main reasons why ease of adaptation is critical. Firstly, it is highly unlikely that the technical service engagement logic works perfectly when it is first designed. Secondly, business conditions change with time and so should the technical service engagement logic.
Using the PBrain platform gives businesses the flexibility of adapting their technical service engagement on the fly.
Launched a new product and need to add some technical service engagement for it?
No Problem.
Found a new bug/problem that has be addressed?
No Problem.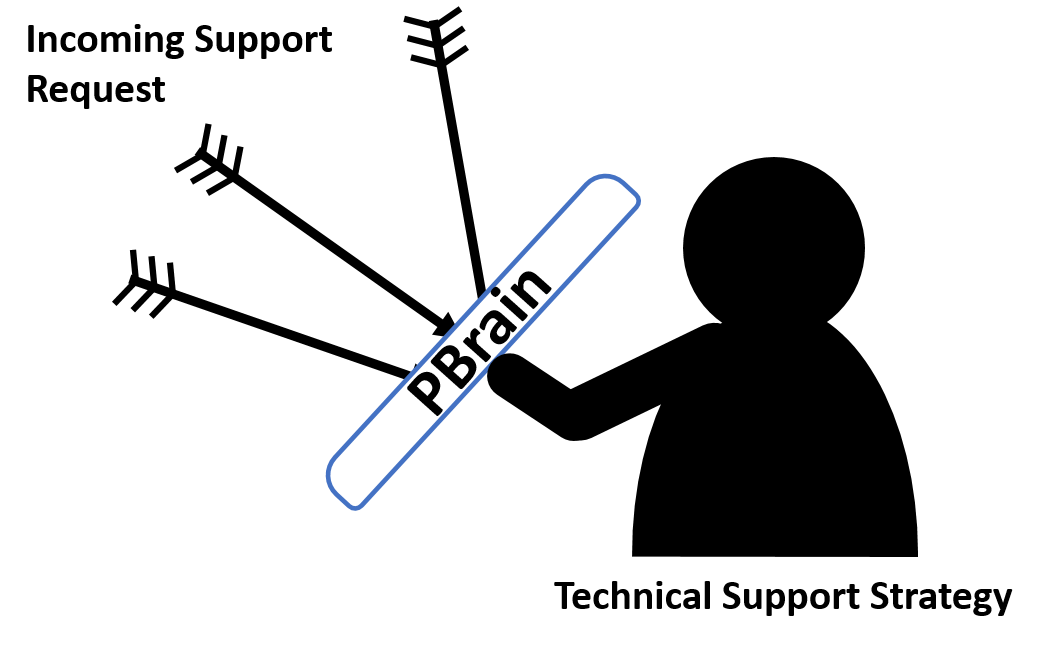 Let us see the shield in action.