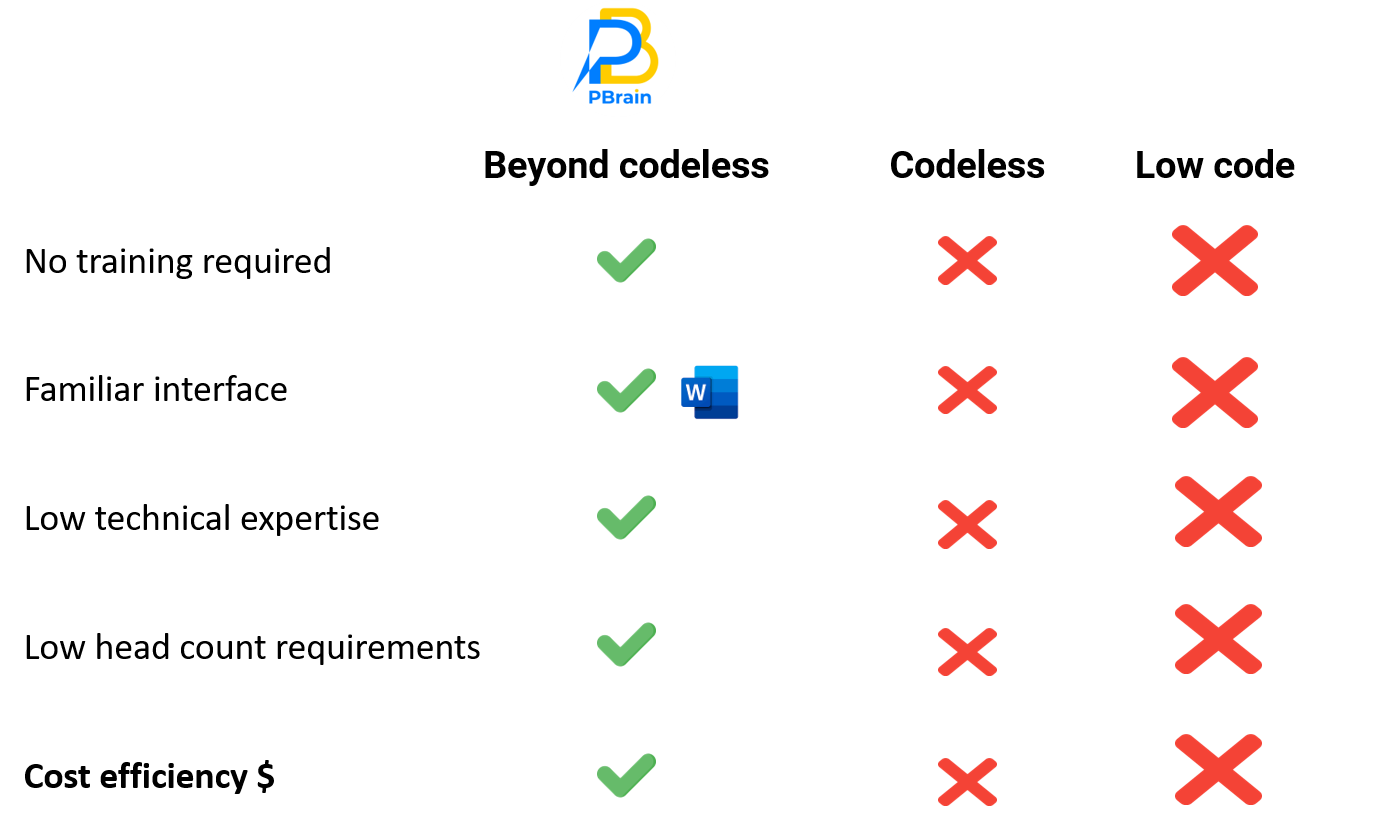 With so many chatbot vendors in the market, why choose PBrain? Our beyond codeless approach differentiates us
No training required — there is no need to learn technical details like decision trees, intents, entities, model training, etc

Familiar interface — use the ubiquitous Microsoft Word to format your chatbot content beautifully, and add headings to mark the questions and create your guided structure

Low technical expertise — lets you focus on your content to provide the most value to your customers, and not on the technicalities of chatbots

Low head count requirements — make changes easily and collaborate just like you would with other Word documents

Cost efficiency $ — our affordable pricing, no need for training hours, and no dedicated headcount required, what more to ask for?
Get on board with us and experience our unique approach to creating and managing chatbot!